Product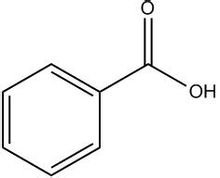 Product Identification:
CAS No.: 65-85-0
Molecular Formula:C7H6O2
Structural Formula:
Specification:
Arsenic(COUNT ASAs) (mg/kg)
Packing:
1.Packing Material: Polypropylene bag lining the polyethylene bag; TPYE C
2.Net Weight:25kg/bag,500KG/bag,550KG/bag
Application:
1.Commonly used as food preservative.
2.Raw material in the production of pesticide, dye, medicine, perfume, mordant, plasticizer.
3.Modifying agent for polyamide resin and alkyd resins.
4.Rust inhibitor of steel equipment and so on.