Product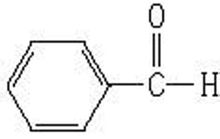 Product Identification:
CAS No.: 100-52-7
Molecular Formula:C7H6O
Structural Formula:
Specification:
COLOURLESS OR YELLOWISH OILY LIQUID
ACIDITY(as Benzoic acid) (% )
Packing:
1.Packing Material: HDPE Drum
2. Net Weight:200kg/drum, 210kg/drum
Application:
1. It is an important material in pharmaceuticals, dyes, spices and resin industries.
2. It is also used as solvents, plasticizers and low temperature lubricants.
3. Its unique sweet, aromatic note and odor of almonds, makes it an important component in the formulation of flavor and fragrance products.