Product
2,5-Dimethyl-2,5-Di(tert-butylperoxy)hexane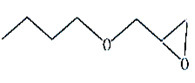 Product Identification:
Chemical Name:2,5-Dimethyl-2,5-Di(tert-butylperoxy)hexane
CAS No.: 78-63-7
Molecular Formula:C16H34O4
Structural Formula:
Safty Data:
Typical Properties:
THEORETICAL ACTIVE OXYGEN
Specification:
COLORLESS TO SLIGHTLY YELLOW LIQUID
Half Life Data
Solubility
Soluble in alcohol, esters, ethers, olefins and most of organic solvents.
Insoluble in water.
Package and Storage
1.Packing Material: HDPE Drum
2.Net Weight: 25kg/Drum
3.10~30℃ stored under shadow, good air circulation.
Application:
It is a low volatility, yellowish liquid ,dialkyl peroxide for crosslinking of elastomers (silicone rubber, EPDM, PE etc.), and used as modification agent of PP degradation.